Die Eckdaten für das Festival artspring berlin 2020:

Samstag, 9. Mai 2020
Eröffnung des Festivalmonats mit einer Kick-Off-Veranstaltung im Motorwerk, Weißensee: Pop-Up-Show mit Kunstwerken der teilnehmenden Künstlerinnen und Künstler. Programm und Party in Kooperation mit dem Motorwerk Berlin, mit Der Grimm Tattoo, mit BAI Berlin Art Institute u.a. Offene Ateliers in den Ateliers auf dem Gelände an der Industriebahn.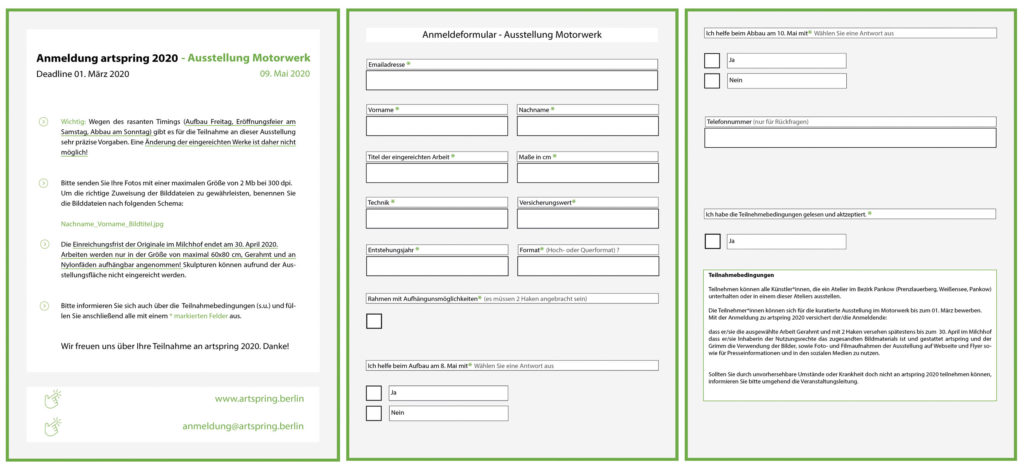 2. Mai bis 6. Juni 2020
Pop-Up-Shop in den Schönhauser Allee Arcaden. Präsenz der teilnehmenden Künstlerinnen und Künstler vor Ort, Katalogbibliothek, Infomaterialien zu den Teilnehmenden und zum Festival, Ausgabe der Festivalzeitung.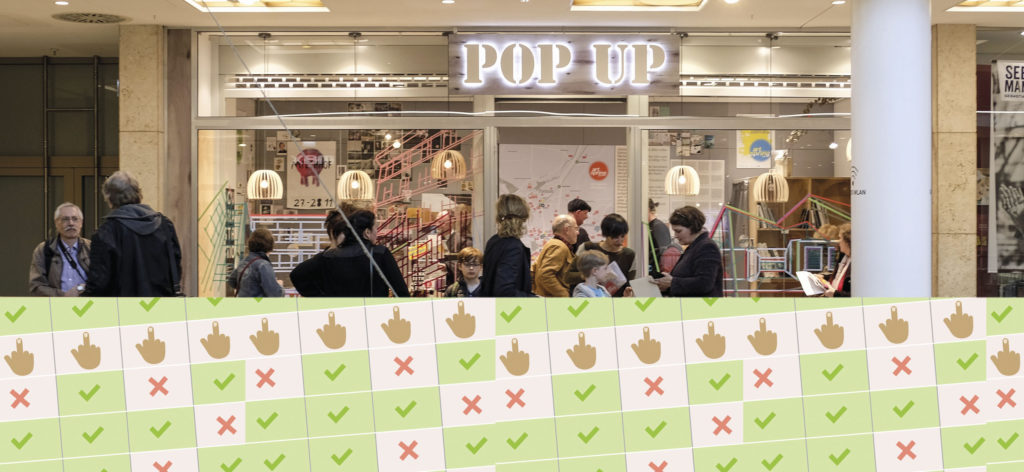 10. Mai bis 7. Juni 2020
Kunstfestival artspring berlin mit Veranstaltungen der teilnehmenden Ateliers.
Ausstellungen artspring spots an verschiedenen Orten
Filmfestival artspring nale im Kino K77 an der Kastanienallee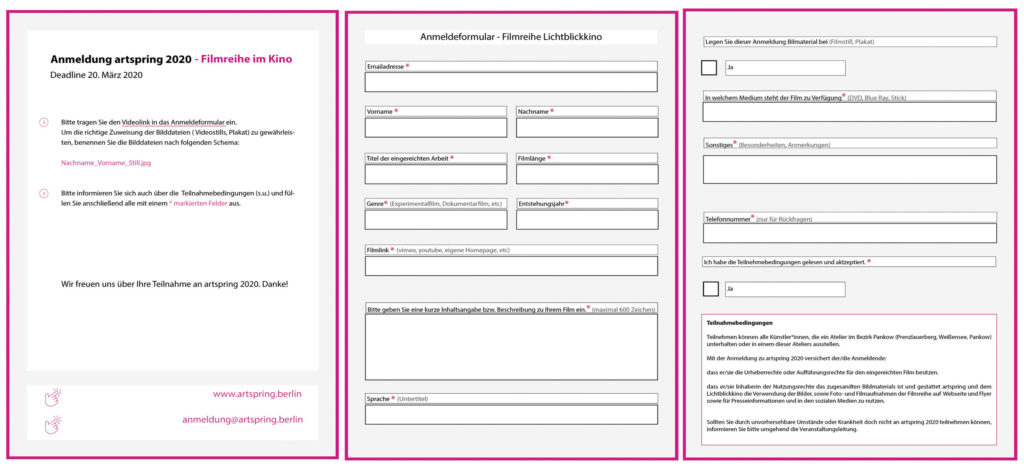 6. und 7. Juni 2020
Offene Ateliers in Pankow, Prenzlauer Berg und Weißensee.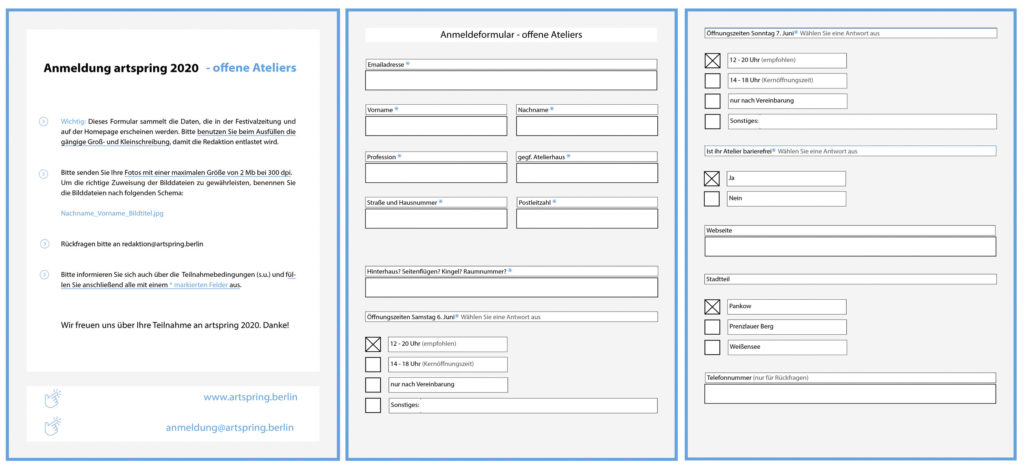 english
OPEN CALL 2020
The key dates for the artspring berlin festival 2020:

Saturday, May 9, 2020
Opening of the festival month with a kick-off event at Motorwerk, Weißensee: pop-up show with works of art by the participating artists. Program and party in cooperation with Motorwerk Berlin, with Der Grimm Tattoo, with BAI Berlin Art Institute and others. Open studios in the studios on the site of the industrial railway.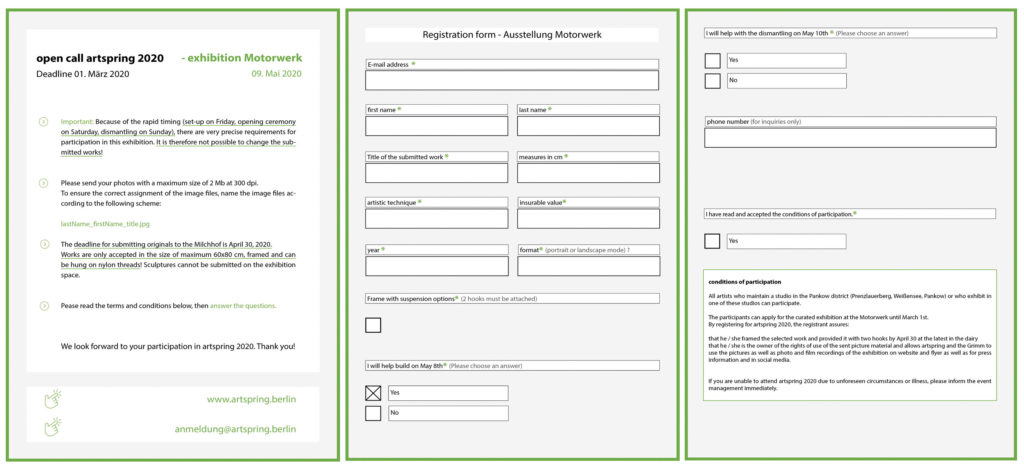 May 2 to June 6, 2020
Pop-up shop in the Schönhauser Allee Arcaden. Presence of the participating artists on site, catalog library, information material on the participants and the festival, edition of the festival newspaper.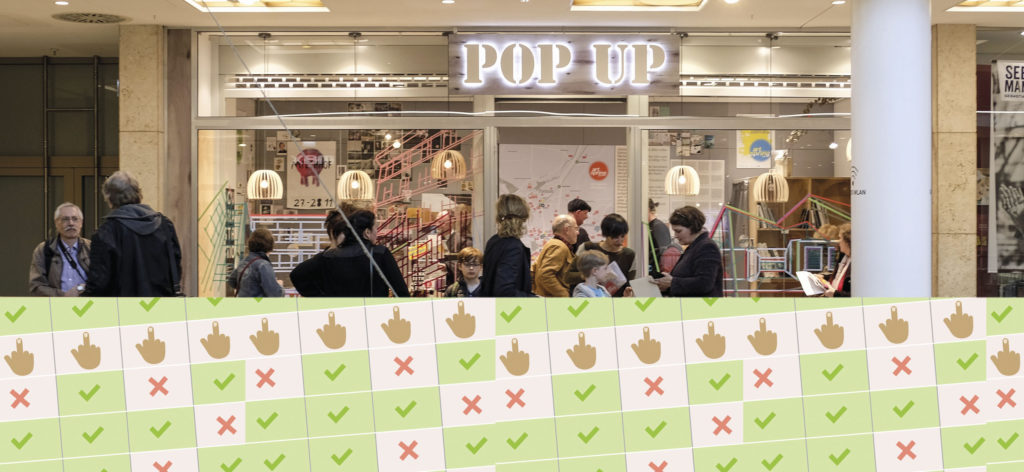 May 10 to June 7, 2020
Artspring berlin art festival with events by participating studios.
Exhibitions artspring spots in different places
Artspring nale film festival in the K77 cinema on Kastanienallee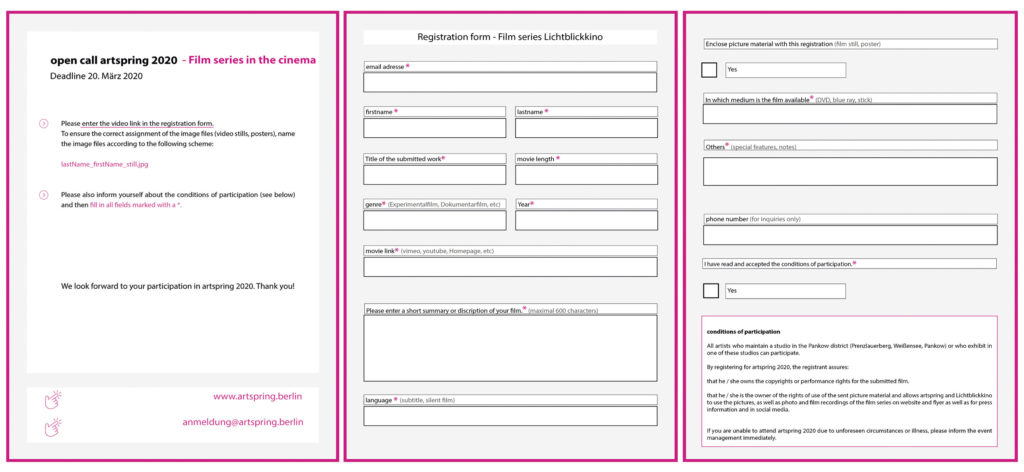 June 6th and 7th, 2020
Open studios in Pankow, Prenzlauer Berg and Weißensee.