Diese Veranstaltung hat bereits stattgefunden.
Path of Awareness _meinkiez – Performance
24. Mai 2022 - 17:00

-

18:00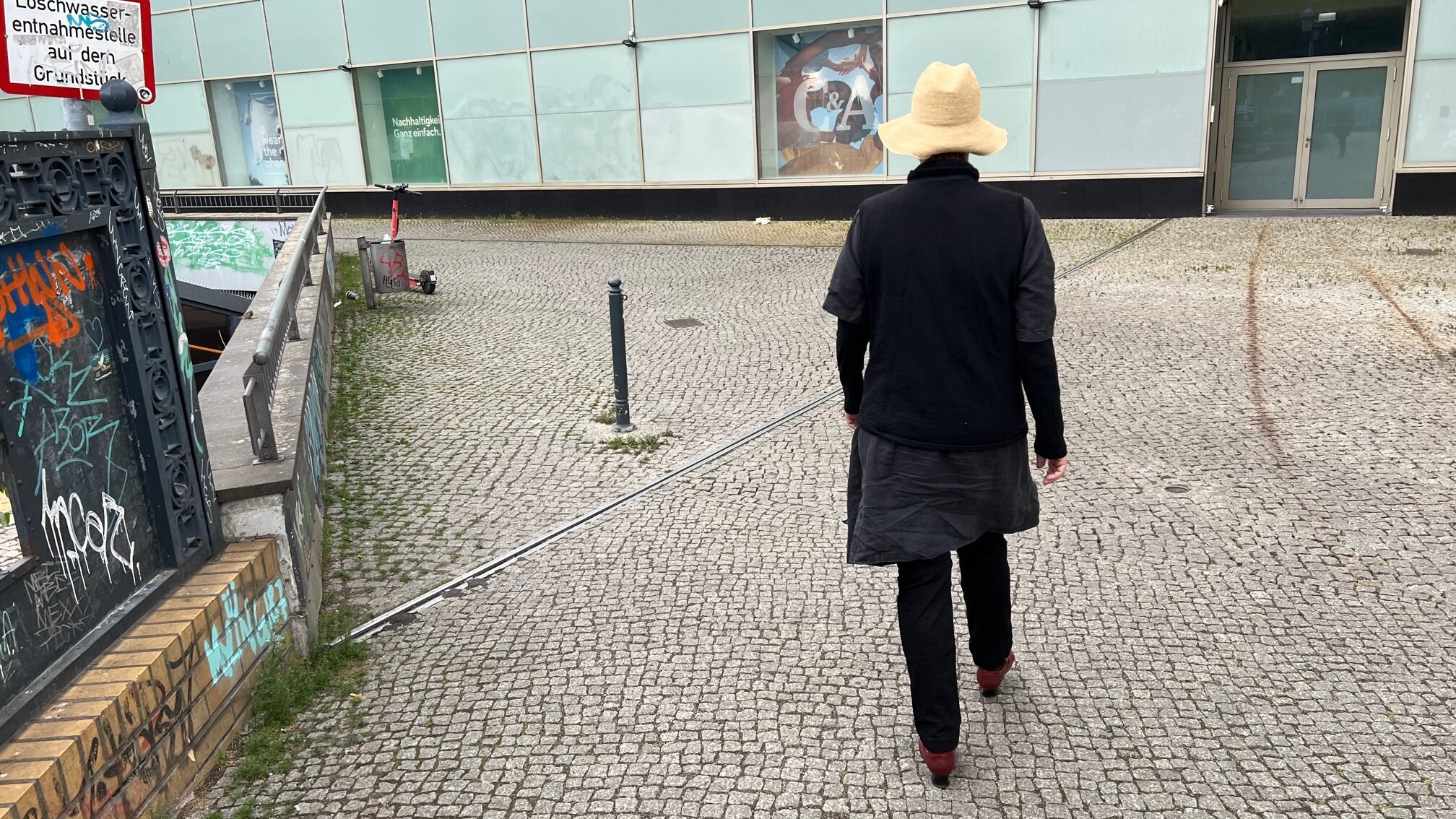 Path of Awareness_meinKiez untersucht die Selbsterfahrung von Raum während des Gehens, insbesondere den Wirkungszusammenhang von Klangereignis (Schritt) und gebauter Architektur, beeinflusst durch die ständig wechselnden Interaktionen im direkten Umfeld.
Für Path of Awareness_mein kiez wurde ein Wegverlauf im Prenzlauer Berg komponiert, der eine Vielzahl an Möglichkeiten bietet, sich mit städtischen Dynamiken auseinanderzusetzen. Dabei werden das Gehen an sich, das Schuhwerk, die Fußläufigkeit im urbanen Lebensraum und dessen architektonische sowie atmosphärische Qualitäten thematisiert. Die Schuhinstrumente werden dabei zu Solisten im Raum, die mit ihrer Umgebung dialogisieren und uns selbst im Raum verorten.